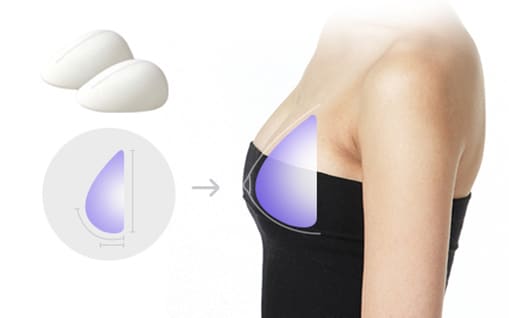 Breast augmentation surgery, often referred to as a "boob job", involves the use of breast implants to create fuller breasts (breast augmentation) or restore weight or pregnancy. Implants can also be used to reconstruct the breast after mastectomy or injury.
What can breast augmentation do?
• Increase the fullness and projection of your breasts
• Improve your chest symmetry
• Improve your balance
• Enhance your self-image and self-confidence
What breast augmentation is not possible
Good, heavily dashed breasts.
Am I a candidate for breast augmentation?
There are several reasons why breast augmentation may be right for you. Some breasts are small or uneven due to their natural development. Others may be smaller because of pregnancy or weight loss. Breast augmentation balances body proportions and improves silhouette.
Pregnant or breastfeeding women do not appear.
If your breasts are not fully developed then you are not a candidate.
Many other diseases can prevent breastfeeding, such as active infection, certain autoimmune diseases, or recent radiation therapy.
Benefits of silicone breast implants
• More natural shapes and feelings
Advantages of saline implants
• Adjustable during operation
• Less expensive
• Smaller incision
Like all plastic surgery, this is a prerequisite for thorough medical examination and realistic expectations. Understanding the success of procedures, routines and risks is essential for a successful outcome. After the consultation, we will continue the preliminary discussion.
The success and safety of surgery depend largely on the full expression of the first consultation. Your doctor will ask you a lot of questions about your health, your desires and your lifestyle.